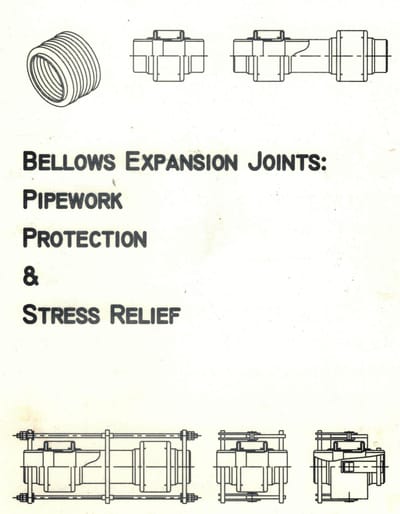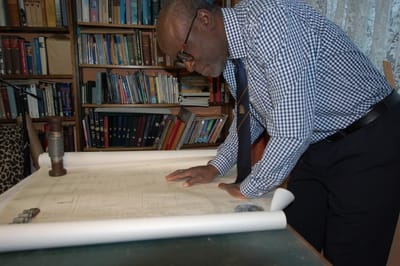 Years of designing, manufacturing, testing and supervising the installation of metallic bellows expansion joints at Vokes Limited, Guildford, United Kingdom, the founder of Dennet Expansion Bellows pursued a research program with Surrey University into the behaviour of Multi Ply Metallic Bellows Design to explore the behaviour of the material plies under pressure. This study lead to the award of the post graduate degree of Master of Philosophy. Dennis Ubido subsequently gained extensive industrial experience in pipework and pressure vessel design including all ancillary petrochemical equipment selection and assessment to international codes. During this time, it became clear that petrochemical pipework design discouraged the use of expansion bellows for the relief of a lack of flexibility opting instead for additional pipe pieces arranged to provide expansion loop or deliberate extended legs to create intrinsic flexibility at huge additional costs to projects. Dennis Ubido has written a unpublished paper for the Institution of Mechanical Engineers, London, United Kingdom, which compared the merits of the use of Expansion Bellows and Expansion Loop for a refinery pumping pipework. This paper was the spur to reposition Expansion Bellows for use in relieving pipework of stresses even as some plant owners are understandably reluctant to employ the use of expansion bellows since the error in bellows application piping modification was implicated in an industrial disaster at Flixborough. Dennet Expansion Bellows will conduct a stress and flexibility review/analysis of a piping system, establish adequacy of intrinsic flexibility and if this proves to be insufficient to protect structurally sensitive equipment employing appropriately agreed method(s), using state of the art pipe stress software to select tan appropriate bellows expansion joint for the right application. We will procure, test, install and commission the bellows as well as carrying out periodic inspection in accordance with code requirement.
Your TeamDennis Ubido
C.Eng. (IMechE), Cert.Ed.
A career mechanical Engineer with an honours degree and a master of philosophy degree following a research thesis into the design of multi-ply metallic expansion bellows. Dennis has extensive experience in stress engineering and in particular, the applied stress and engineering of piping systems and pressure vessels in the petrochemicals and power generation plants. Dennis has also had long experience in teaching the applied sciences at colleges in the Northwest of England.
Ejo Ubido
HND
Ejo is an information and communications technician who provides software support to our business.
Ari Ubido
B.Sc., PDip.
Ari is a mechanical engineer specialising in stress engineering of pipework. He oversees the quality of our services to our customers.
Joey Ubido
B.A., MA.
Joey is a lawyer who helps to advise on a range of contracts and provides advice in a pragmatic, commercially focused way.
David Ubido
David has a foundation degree in hospitality management specialising sales and contract negotiations. He brings this people friendly approach to the business of Dennet Expansion Bellows.
Edi Ubido
B.Eng.
Edi is a recent first class honours graduate of mechanical engineering (University of Nottingham) whose dissertation focused the effect of flaws due to pores formation in additive manufacturing using finite element methods. Edi is part of the service quality for our customers.